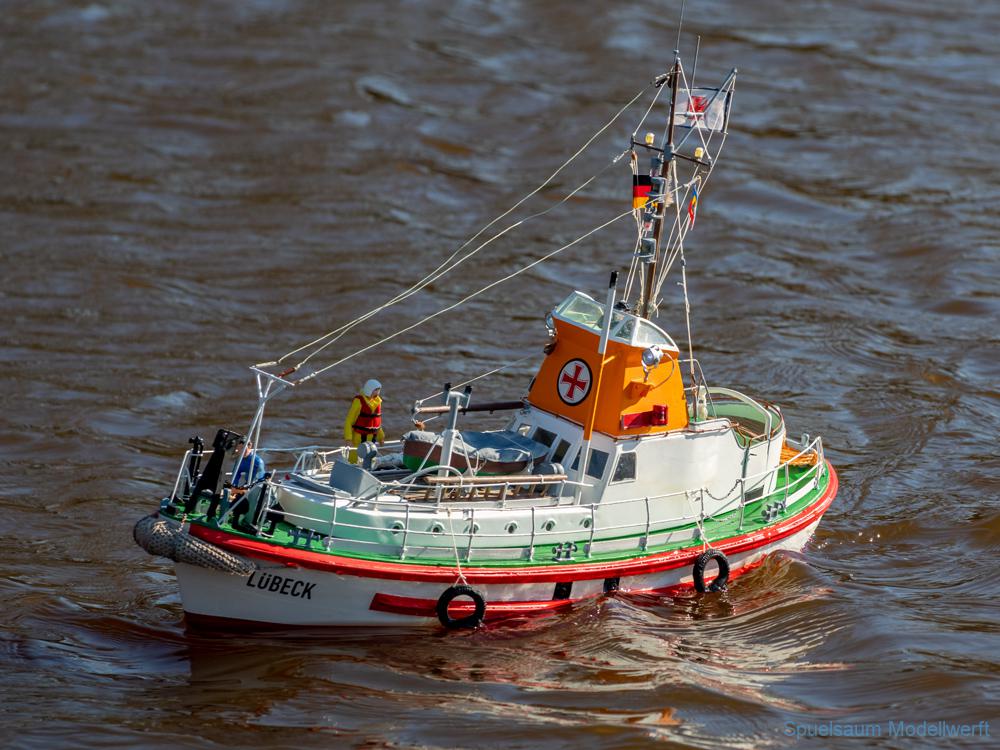 Infos about my model
My LÜBECK II roughly corresponds to the state of construction after the tower addition 1957 on station Wangerooge. She is ready to drive.
The model is based on a wreck from the 'bay of e' of a model kit by Manfred Sievers from Hannover (ger), Scale 1:20, length 66cm. It was my first real built starting sept. 2016. I had to learn a lot, get a lot of new tools and of course made a lot of mistakes to learn from. The wrack was disassembled and then kind of reassambled with many changes to get closer to the real look and for a bit more seaworthiness. There were a few changes in Motor and electronis after.
It became a nice looking boat with a lot of shaking in waves and 'cornering'. So end of 2021 I decided to make a huge overhaul replacing the motor and shaft setup, electronics, spotlights, lightboards, dinghy, stuff on deck and fenders. All things which stick to my eyes. The tire fender have now diametral neodym magnets inside, so the LÜBECK II can also stick to my pontoon. The hull is thick glass fiber, most of the other parts are from PS and brass.
Functions/extras
Motor, rudder
Nutical lights, search lights on toewer sides, sparkling lights in the mast, weak light in steering stand, cockpit light (planned) — all switchable
Chain of lights can be plugged in ('socket' outside); flag line (alphabet + numbers) — both upgradable
Speed-dependent engine sound (Devil Deutz 100PS); ship's horn (Conrad digital)
Manual possibility to lower down the dinghy (for exhibitions on land)
---
The Original:
The LÜBECK II was built with several sister ships until 1942 at the PAHL shipyard in Hamburg Finkenwerder. Initially, they all had no tower, only a medium-high mast in front for emergency sails. Later the mast was moved closer to the helm, supported by two strong supports and a masthead fitted for the lookout. In the mid 1950's most ships of this series got a turret construction and the mast came behind the helm station (see photos of two models below).
The LÜBECK II was stationed on Wangerooge until the end of the 1950s and then went to the Baltical Sea coast harbour Maasholm. After decommissioning, she worked as a tugboat and cruise ship on the river Elbe. With heavy conversions, she became a boat for fishing trips on the North Sea and finally a private yacht, which has been lying in a shipyard in Leer for years and is probably rusting away waiting for buyers (she was paintes in 2020, obviously for selling).
---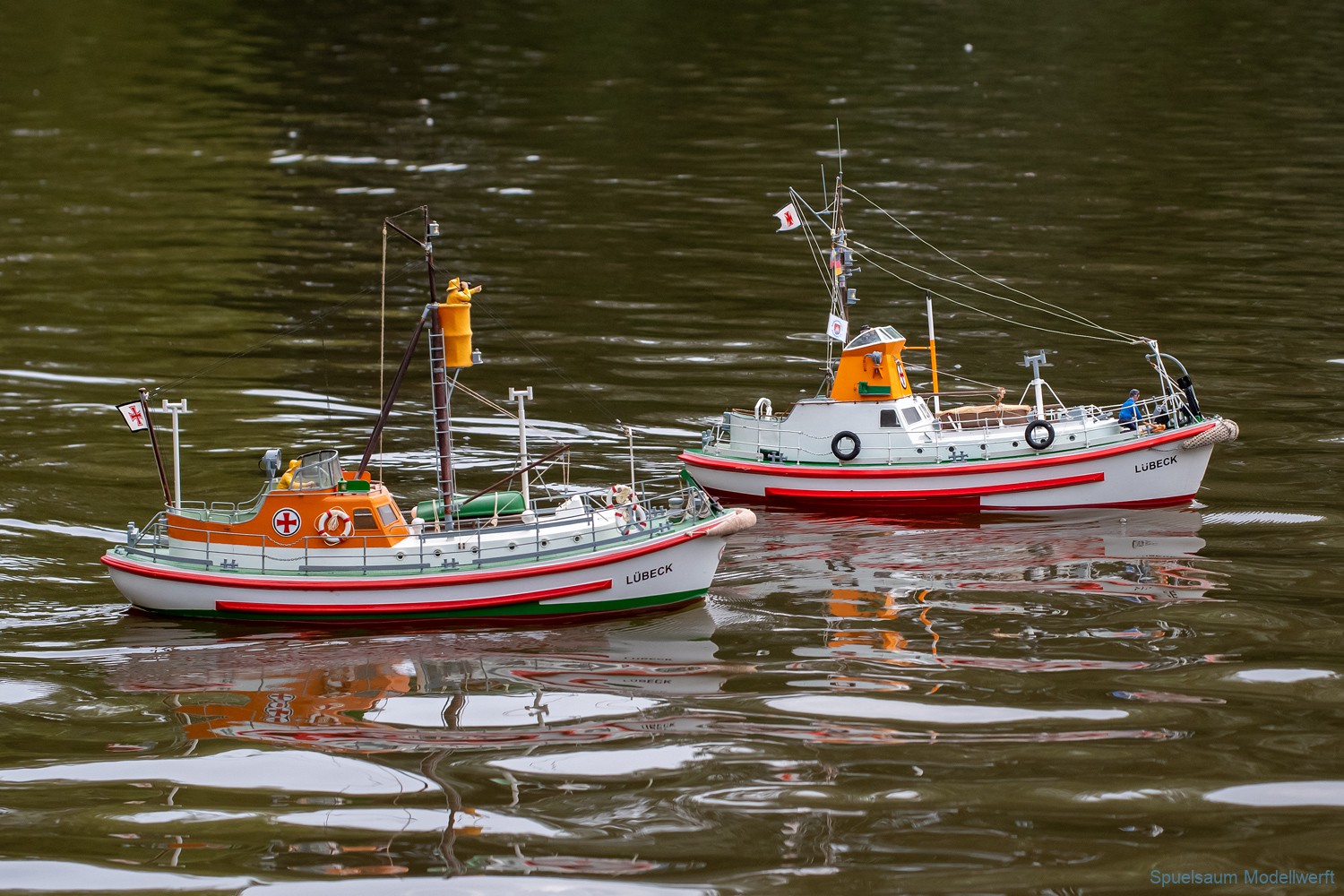 ---